25 Next Level Apps for Photo Editing, Video Editing, and Social Media: 11-15
We're back for a third week in a series breakdown of our top 25 favorite apps that will take your social media content to the next level. If you haven't checked out the previous sets 1-5 and 6-10, please do so and if you are enjoying the posts, please let us know. This week's breakdown is more about social engagement tools than anything else and while most savvy social media users are familiar with some of these apps, surely not all users are. So we've stepped up to bring knowledge to the average user. Now, let's begin!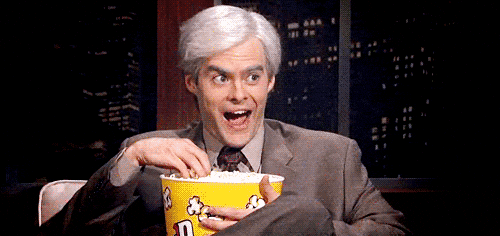 11.)  Instagram Integrative Video Tools - Hyperlapse
A commonly known and frequently used app that allows users to create time-lapsed video that is then sped up like a 'speed painting' for social media viewing.  
Hyperlapse Pros: Easy to use and free. A good tool outside of Instagram's internal camera tool to capture video and save directly to your photo library. Hyperlapse creates a stop-gap for users who want the time-lapse effect but also want to edit and save their videos before posting to social media. This is especially good for those who fear they may accidentally post a video before they are ready to do so.
Hyperlapse Cons: It is only available for iOS and with Apple's ever expanding photo and camera features, Hyperlapse may find that users create this effect directly in their phone's camera tools thus making Hyperlapse redundant. If Android users are feeling left out there are alternatives to Hyperlapse and Apple's camera tools such as Microsoft Hyperlapse. It does the job and replicates the effortlessness of Hyperlapse. 
12.) Photo Collage Tools - Layout
A straightforward, easy to use, tool for collaging all of your favorite images together.
Layout Pros: A free app without ads, need we say more. It is easy to use and has excellent integration with Instagram, Facebook, and your phone's photo library. If you want a simple collaging app without stickers, filters, fluff, or ads - this is the app for the job. 
Layout Cons: The first window of the app may seem confusing to the novice user. They may not be aware that the images that they are looking at are a direct integration of their own photo library to which they can click on to begin making their collage. However a few simply clicks to mess around helps them figure it out from there.
13.) Instagram Integrative Video Tools  - Boomerang
A fun tool to capture short bursts of looping video that play the clip forward followed by an immediate reversal of the clip. 
Boomerang Pros: Easy to use with a simple interface. No ads and doesn't cost anything. Another great tool to have outside of Instagram if you want to use boomerang features outside of Instagram. 
Boomerang Cons: Just like Hyperlapse, this is a useful app that could become redundant as phone developers up their video app functionalities. 
14.) How to find the best hashtags - Hashme
Find the most effective hashtags associated with your post.
Hashme Pros: We love the way the app jumps right into assisting you. You can upload a photo or enter a hashtag to find other hashtag associations. With a 30 hashtag limit on a few social media platforms, you'll want to know which hashtags can give you the most exposure. We also like that you can select hashtags to use and then copy them right into your social posts.  
Hashme Cons: Some of the most relevant hashtags associated with your content will be hidden and the app encourages you to pay for access to them. Bummer. However, you can attempt to guess what the hashtags are and then add them to your post yourself. 
15.) Sharing the content - Repost
While Facebook and Twitter make it easier to share other users' content, it is not easily possible on Instagram. Repost is the work-around solution to this issue. 
Repost Pros: We like the little intro tutorial that the app gives you so that you know how to use it. We also like that the app actually saves your previously reposted content. The app also lets you give credit to the original poster (which is important) and allows you to customize where that credit display will be shown.
Repost Cons: While this isn't a 'con' of the app itself, we do not appreciate that users have the ability to completely hide the credit display of the original poster. So if you're 'that person' who is going to do this, expect to pay extra for it. Props to Repost for making money off of shady people, I guess. 
Aight fam - (as the young people say). The third set of app ranks has been gifted to you for your daily, social posting pleasure! Come back next week for the next 5. Peace!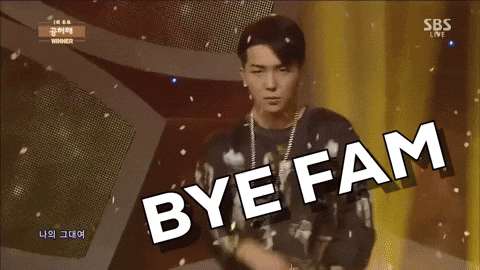 Please reload