25 Next Level Apps for Photo Editing, Video Editing, and Social Media: 21-25
We've made it to our last series post in the breakdown of our top 25 favorite apps that will take your photo, video, and social media content to the next level. Catch up in the series with our previous posts 1-5, 6-10, 11-15, and 16-20 in our blog. If you are caught up, thanks for sticking around!
Let's jump into to our favorite, most favorite, favorite 5 apps.
21.)  Gifs For Your Mobile Posting - Giphy
Pull any gif you can think of from Giphy. What is a gif? In short, it's an animated, looped, shortened video or graphic that computers treat like images instead videos. Giphy is a shareable, uploadable database of gifs that are organized by emotions, reactions, most liked gifs, and more.
Giphy Pros: Search for gifs tied to humor, anger, or topics trending. Save them to your phone as gifs or videos and then share them on almost any platform. We absolutely love Giphy for anything related to reaction or humor, as if you couldn't already tell. Gifs are incredibly enriching to social content and are an easy tool to use to make your posts relatable. Giphy is free with little to no ads - this is a major app to use for sure.
Giphy Cons: While there is a gif for almost every situation, sometimes you cannot find the gif that really speaks to what you're trying to say. With that said, if you are a little picky in finding exactly what you are looking for, the search bar feature will feel a little clunky.
22.) Make Your Own Gifs - Giphy Cam
Now that you know what a gif is, you can now attempt to make a custom one for yourself!
Giphy Cam Pros: When you can't find the gif you're looking for or if you'd like a gif customized to you, let Giphy Cam step in to help you. With Giphy Cam, you can turn any image or video into a gif and then add some cool filters or effects to it. We use this app a lot! 
Giphy Cam Cons: The only con that we have identified is tucked away in Giphy Cams terms of use which state that when you make a gif, it becomes shared property and a gif that others can use or access in the Giphy library. Woah woah woah, wait.. what? I know, I know that sounds scary but it is a tradeoff we comfortably make. Why? Because if you are uploading to Instagram, you agree that while you own your content, an upload makes it %100 shareable and royalty free as part of Instagram's non-exclusive use of content as stated in their terms of use. In other words, you are already doing this in Instagram so if you are okay with that, Giphy Cam's policy shouldn't bother you.  
23.) Mobile Graphic Design - Adobe Spark Post
Custom Graphics Maker
Adobe Spark Post Pros: Need to create a social media post that has an icon in it, badge, fun font with images or solid colors?  This is the app that can do it all. This app is excellent for graphic designers and other adobe users on the go who do not necessarily have time to sit down at their laptop. We like the major library of fonts and icons as well as the easy search feature, functionality, and ability to share/save projects. What a heavy duty app!
Adobe Spark Post Cons: If you do not have an Adobe account, be prepared to create one. You may not have access otherwise. The app was free for us because we are already paying for Adobe Creative Cloud and it automatically logged us into our account. We cannot say whether the average user will have the same benefit or perk. We feel though, that if you can afford the cost of the app and you are making your own materials - you need this app. It is worth it.
24.) Make Your Own Custom Music For Your Videos - uBeats 
A custom, easy to use music maker that anyone can get into.
uBeats Pros: What a fun and functional app. Wow! If you need music for your mobile videos, live photos, or gifs and you are worried about royalties, copyright issues, or even being banned from platforms for violating terms, (ouch!), then this is the app that will help you easily create your own music! We love the variety of beats and customization. We love that you can easily record and export the music. Some of us are not even that musically inclined and we were still able to generate some pretty neat beats (dad-joke, hehe).  
uBeats Cons: The app offers subscription pricing... Ugh the bane of our existence although a completely irrational thought to think that great apps should be free or low cost - who cares if people need to eat right? Wrong, lol. Anyway, many of the features are locked down and unavailable without purchasing a subscription. The nice gesture that uBeats offers is a free trial of what a subscription package looks like and if you are still holding out, they have a limited feature version so you can still play around with the app to see if it's something you could use.  
25.) Make Your Own Custom Animated Cinemagraph - Floment
Make an animated, looping cinemagraph from any image you can think of with Floment.
Floment Pros: Oh man, where to do we start? To us, this app is a work of art. It is underrated and offers so much that we haven't seen from any other app out there. This app offers incredible control with basic, easy to understand technology. What is a cinemagraph? It is a still image with very subtle animation in a part of the image. It creates a breathtaking, mind-bending image, leaving your fans wondering - how did they do that?
Floment Cons: Honestly, we have had this app for so long we cannot remember if it cost us anything. So that could be a potential setback. The other setback is that it is for iPhone only. So if you are a passionate Android user, this will be hugely disappointing. As far as we know, there is not a Floment equivalent of this caliber. 
Phew! What a conclusion! If you've enjoyed the full spectrum of apps we've broken down, please give us a like and a share on Facebook or a follow and repost on Instagram (with credit of course). Thanks for tuning in!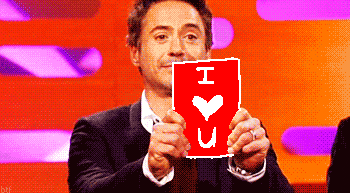 Please reload